Managed Detection and Response

BitLyft AIR®
Our proprietary MDR security service and platform, BitLyft AIR®, combines innovative security automation with the power of people to offer 360-degree protection and insight against cyber attacks. This visibility expands across all endpoints, networks and cloud-based environments.
The most common problems faced by security professionals?
Solved.

Not enough time?
Can't keep up with managing your workload and cybersecurity tools? Having your cybersecurity done for you means you can finally beat burnout by actually leaving work on time.

Not enough talent?
Can't find adequate talent? No problem. Our security operations team becomes an extension of your organization, keeping you one step ahead of the cybersecurity talent shortage.

Not enough budget?
Can't get the budget you need for a fully staffed SOC? With BitLyft AIR®, you get all the benefits of our fully-developed tech stack and team without all the extra costs for salaries, tools and trainings.
The most common cyber attacks faced by organizations?
Stopped.

Ransomware
Multiple layers of defense provide a robust shield against ransomware attacks, keeping you at ease and out of the headlines.

Social Engineering
Advanced email filtering and real-time detection stops common social engineering attacks, like phishing, before they become a problem.

Advanced Persistent Threats
Threat intelligence, endpoint protection, network security, and incident response capabilities provide in-depth defense against APTs.
Managed Detection and Response
BITLYFT AIR®
Get unbeatable protection from cyber attacks with BitLyft AIR®. Our MDR security service and platform combines SIEM security, SOC security, security automation, and threat intelligence for the most complete cybersecurity solution available.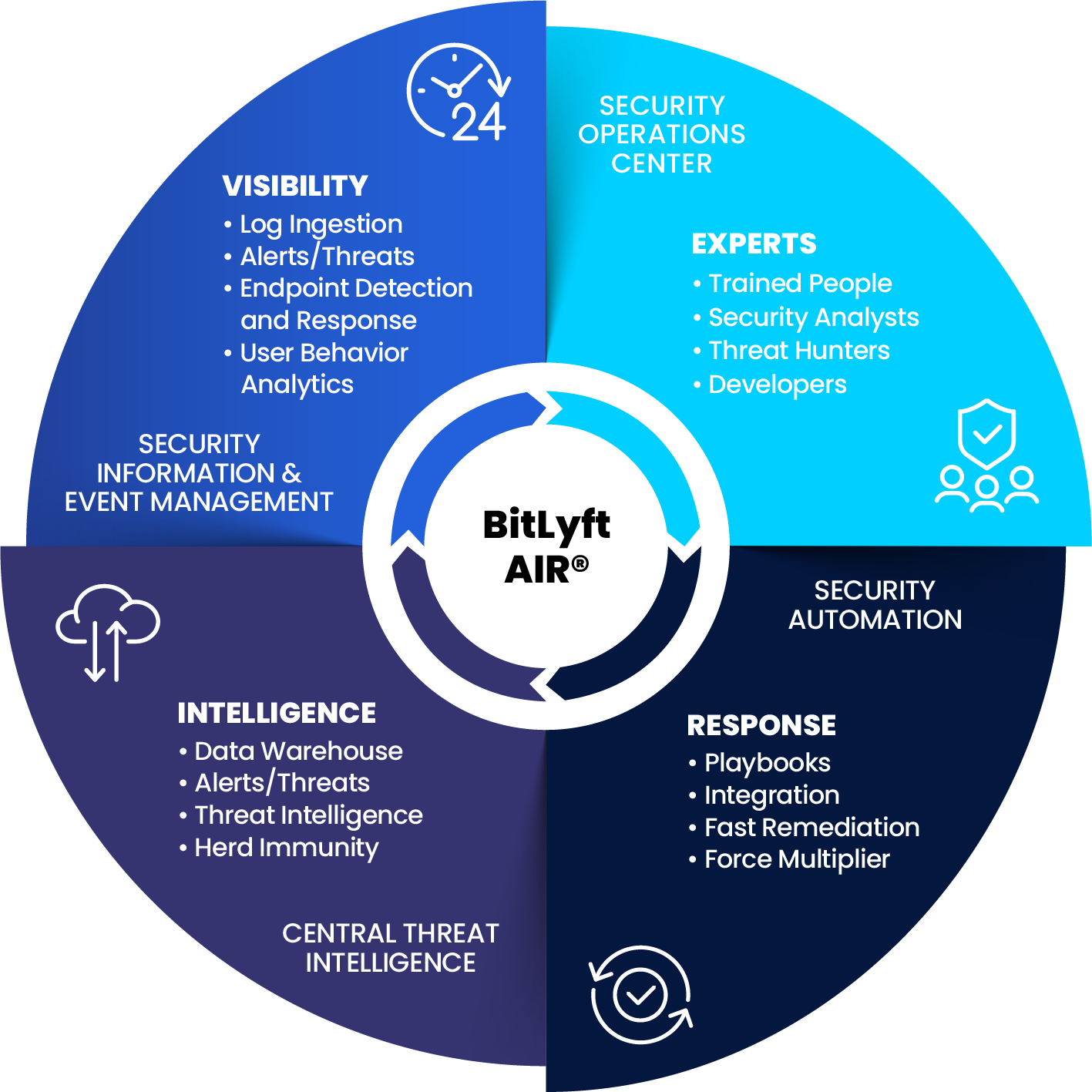 How Managed Detection and Response Works
See BitLyft AIR® in action
Click on the video to see how BitLyft AIR® utilizes managed detection and response to neutralize threats in seconds.
BitLyft AIR® Technology
Powered by MDR
BitLyft AIR® works together in perfect harmony with your existing tech stack.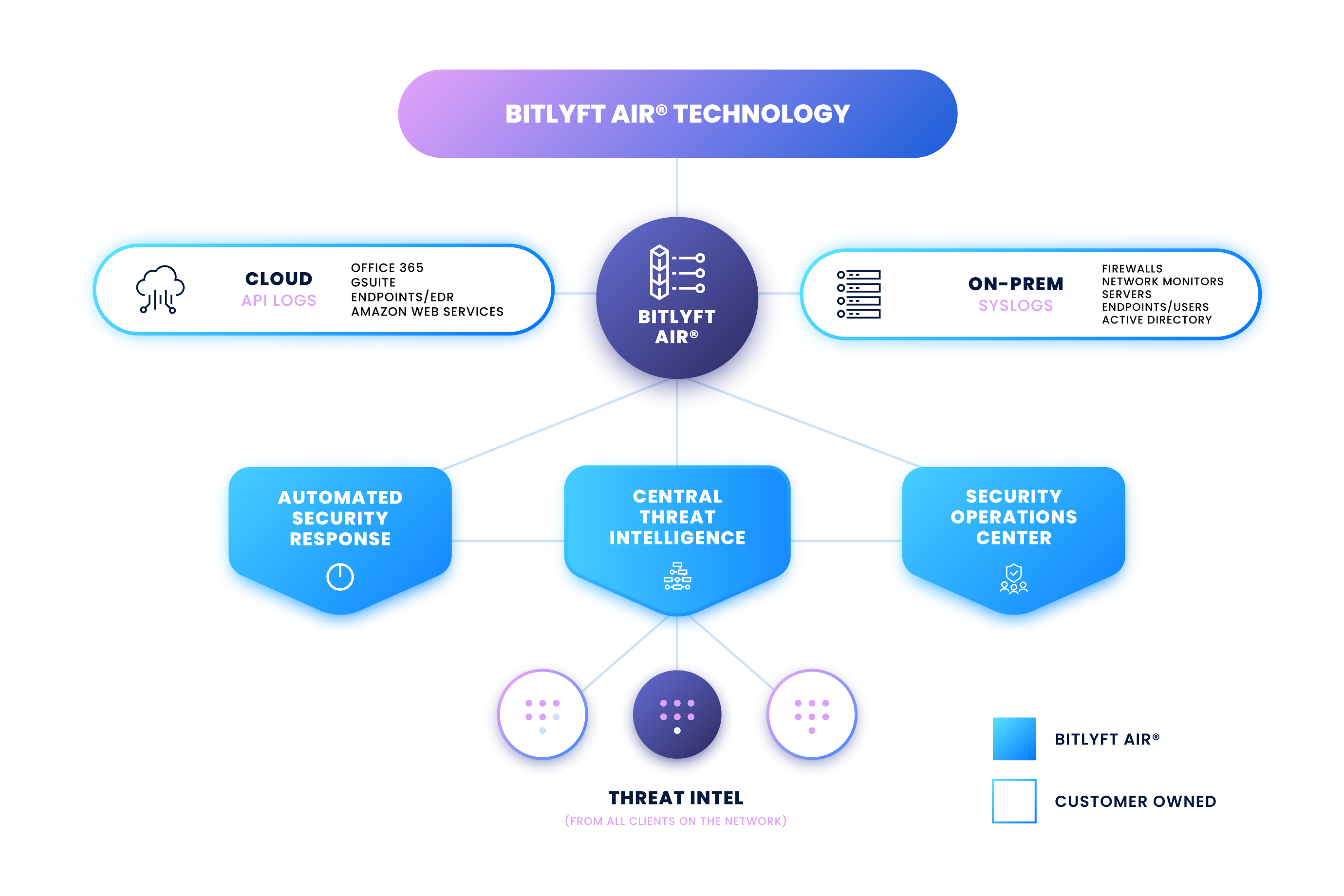 Save Big with Security Automation
Does eliminating 1,000 hours per year of manual tasks seem far-fetched? With BitLyft AIR® it's completely realistic. This use case details the real-life cost savings of using security automation for email account compromise remediation.
Email Account Compromise Remediation

Remediation Task
Employee Remediation Time (Minutes)
Monthly Alarm Activity
Employee Time Commitment
Reset account credentials
4
30
2.0
Log user out of mailbox
5
45
3.8
Reset AD credentials
3
89
4.5
Check for malicious forwarding rules
7
175
20.4
Disable POP and IMAP
8
34
4.5
Quarantine mail
15
215
53.8

89 hours/month
89 hours/month = 1068 hours/year!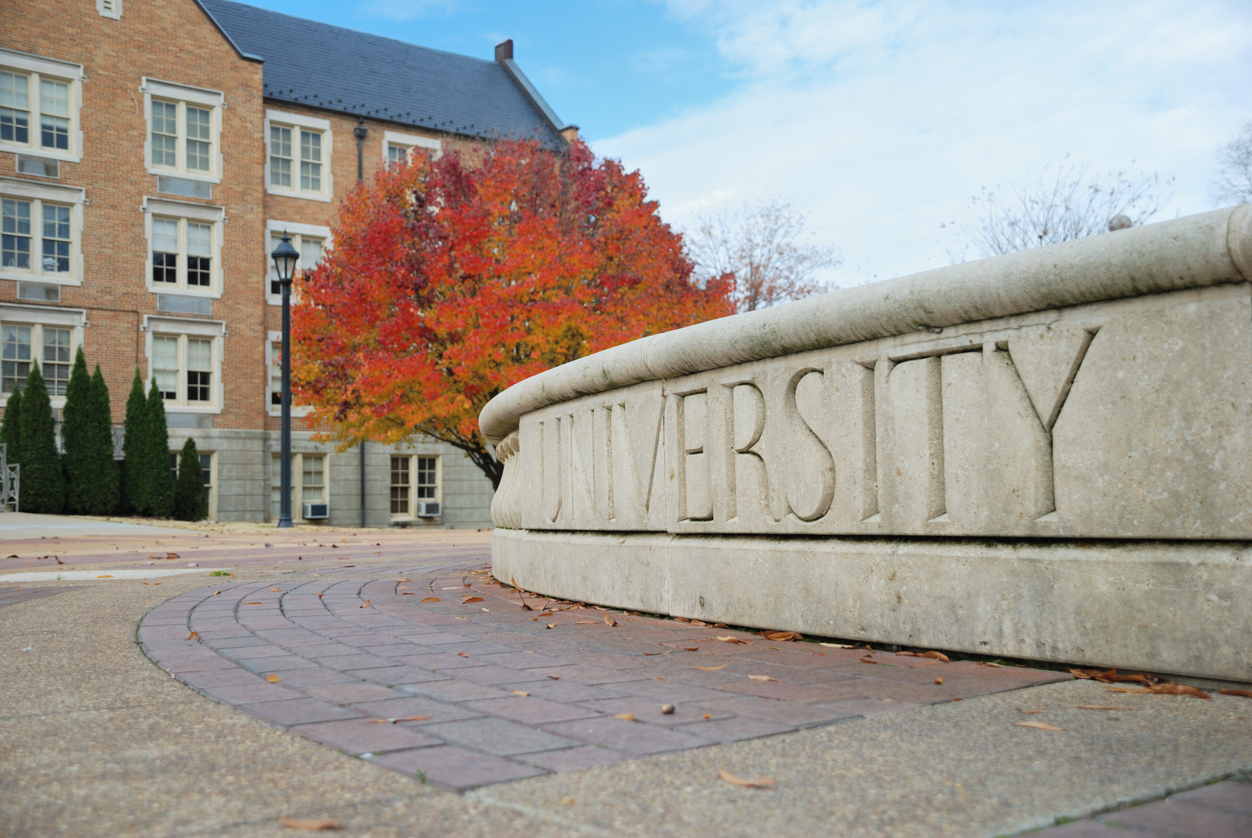 Company Profile
Organization: Higher Education Institution in the Midwest
Number of Employees: 1,300
Number of Students: 13,000
Employee time wasted in manual operations: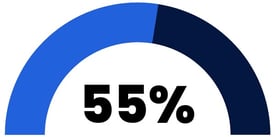 of 160 average working hours
Employee time needed with AIR modules: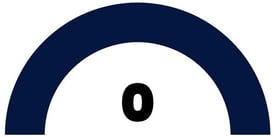 Employee remediation time needed
Real Issues. Real Results.
See how BitLyft AIR® is solving real issues for our customers. Click on a button to see the outcomes.
BitLyft Protects a National Defense Supplier From Cyberattacks
The challenges:
Implementing technologies to automate work
Strengthening existing infrastructure
Creating plans to identify security issues.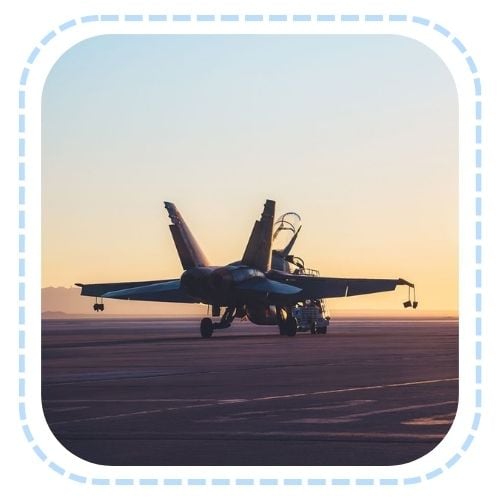 A Security "Team of One" Seeks Help from BitLyft
The challenges:
Managing security-related tasks with little to no staff
No centralized logging or network visibility
Unresolved compromised accounts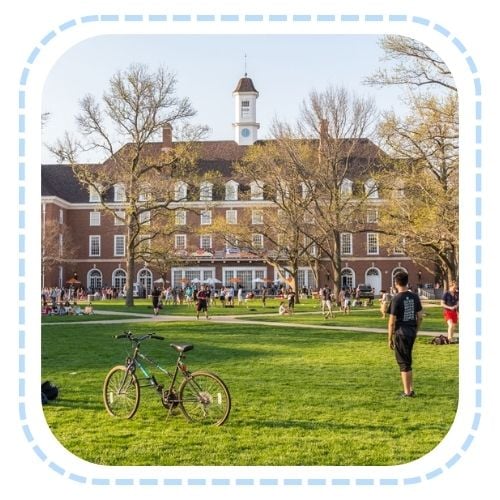 BitLyft Provides MDR Services for Every Industry
From healthcare to banking, BitLyft has the industry experience you need to keep your business safe. Our seasoned team has successfully navigated the unique cybersecurity challenges faced by a vast range of industries. To learn more about how our managed detection and response services can benefit your organization, click on an industry below.
Managed Detection and Response for Healthcare
Managed Detection and Response for Public Utilities
Managed Detection and Response for Higher Education
Managed Detection and Response for Banking
WHAT OUR CUSTOMERS ARE SAYING ABOUT BITLYFT'S MANAGED DETECTION AND RESPONSE SERVICES
Continue learning about managed detection and response
What is managed detection and response, how does it work and who offers the best services? Get answers to these questions and more in our MDR resource center.
READY TO HAVE YOUR CYBERSECURITY DONE FOR YOU?
Are you ready to see how managed detection and response with BitLyft AIR® can extend your time, talent and team? Book a demo to see how it works.