Downloading applications and programs isn't too hard. Your IT department does it everyday. You just installed Spotify yourself the other day. No big deal, right?
But when it comes to your security systems, don't be fooled. Installing security information and event management (SIEM) software yourself can be a lot of work.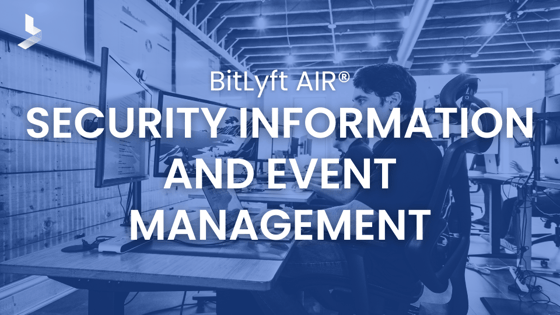 SIEM is designed to log your system's activity and detect threats, providing a comprehensive view of your cybersecurity. Using a SIEM system, you can collect and manage the information that you need to flag suspicious activity, making it an essential asset for almost any organization.
You might be looking into installing an SIEM and possibly weighing it against the benefits of having someone else do it… or even using a fully managed SIEM service. Before you decide whether installing an SIEM and managing it yourself is a good idea, you should look at the work that will need to go into it.
Choosing the Best Tools and Vendor
Before installing an SIEM, you first need to decide which products and services are the best fit for your organization. This can be a time-consuming process, but it's absolutely essential to determine which products will deliver the features and integrations that you require.
No matter who is involved in deciding which tools are best, it's important not to rush. You want to make sure that you get it right. There are some key players in the area, including LogRhythm, Intel, IBM, Trustwave and more.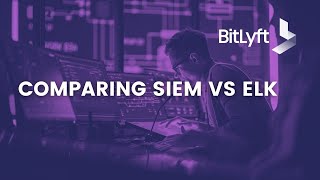 Perhaps even more importantly, you'll want to consider your vendor. Are you purchasing an on-prem solution? If so, what sort of training and support can you expect to receive? If you're going with a cloud-based or managed SIEM service provider, how mature is their SIEM offering?
Make sure you do your homework and learn which solution, and which partner, is right for your organization.
Installing a SIEM
Installing SIEM in your organization can involve installing hardware and/or software, before having to configure everything to ensure it is all set up properly.
Installing Hardware
Installing new hardware for your SIEM isn't necessarily an essential step if you're using a cloud-based managed SIEM service provider (MSSP). But if you're installing a SIEM on-prem, you'll need to make sure you have the hardware to support it.
For example, LogRhythm offers a variety of appliances that help you to get more from your SIEM. Their high-performance appliances give you a strong foundation so that you can continue to build a strong SIEM on top of them, provided you have a well trained in-house security staff to support it.
Configuring Software
If and when you have your hardware installation completed, the next step is to configure your SIEM software.
This can involve a number of different steps, depending on your preferred SIEM product. Regardless of which you choose, you'll want to take the time to get everything set up properly. Which isn't as simple as installing Spotify on your iPad.
For example, when installing LogRhythm, this process involves:
Configure platform manager services
Configure data processor service
Configure system monitor agent service
Log in to the client console
Complete the new deployment wizard
Complete the knowledge base import wizard
Configure the platform
Specify advanced data process properties
Start the platform manager services
Start the data processor services
Start the system monitor agent services
Configure the data indexer
Assign the data processor to a data indexer cluster
Verify appliance functionality
There are many tasks to complete to get your SIEM up and running, and it can a lot of time.
Even if you have the technical skills and knowledge, you might have other things to do that you're kept from while installing an SIEM. If it's too time-consuming to install yourself, you can have a professional service do the work for you instead.
Daily SIEM Management
Once your SIEM is installed, you need to carry out daily management and maintenance tasks to get the most from it.
SIEM helps to detect security threats so that you can deal with them, but managing the alerts that you receive is crucial. However, SIEM systems can generate a large amount of alerts, so you need to be prepared to manage them and monitor them so that you can deal with them effectively. This can be difficult for an IT team that might already be stretched for time.
Alerts need to be thoroughly examined by trained analysts, so that genuine security incidents can be prioritized over anything else. By analyzing the alerts, you can focus on correcting the most pressing issues. Not all logged events will be anything that you need to worry about, and the alerts that you receive could still not present anything troublesome. You can spend a lot of time looking for the most important threats to deal with.
It's important to be vigilant when it comes to assessing and analyzing data. Many people eventually start to get complacent, tuning out certain things automatically because they assume that they're not threats. However, this can lead to missing real threats due to thinking that they are false alerts.
Alarm fatigue is real, and it can leave you open to danger no matter how much you've invested in your SIEM software. SIEM is a tool, and a tool is only as effective as the expert who wields it.
While your SIEM can help to keep all of your systems safe, you also need to ensure the SIEM itself is running as it should be. Regular system health checks and maintenance prevents problems from occurring. Keeping your system up to date by checking for updates and being aware of vulnerabilities is something that you need to be doing to ensure a secure system.
Compliance is another issue that you will need to pay attention to. Making sure that you are meeting all compliance requirements is vital.
All of this means that daily management of an SIEM system takes a lot of work.
If you feel that it's too much to take on, you should consider whether a managed SIEM service might be useful for you. A managed SIEM service takes away some of the burden, ensuring the daily management tasks are completed and freeing up your IT department's time to do other important things.
A managed SIEM service can include everything from installation to daily management, saving you both time and money by having expert engineers take over. Managed SIEM makes everything easier and provides the vital services that you need.
If you're interested in having an expert team of analysts partner with you to deliver a mature SIEM solution on a daily basis, we at BitLyft would love to talk to you. We specialize in securing organizations, businesses, and municipalities of all sizes. Contact us today to discuss your needs, we'd love to help you achieve your security goals.