When it comes to cybersecurity, having a cloud-based Security Information Event Management (SIEM) or on-prem SIEM solution is a game changer for protecting your digital assets. However, with two competing options companies must decide which is better for their organization. Although there is no right or wrong option in this case, we recommend reviewing the pros and cons of each technology before making a decision.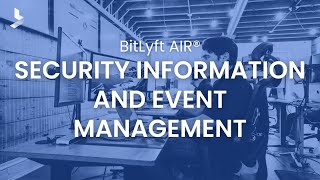 On-prem SIEM
A lot of security teams are initially tempted to adopt an on-prem SIEM because of the complete control it gives them over their platform. However, this only benefits the team if they understand how the solution works in context with their business. With full control, teams can tailor the platform to their liking, but only if they have the know-how. Having complete knowledge of both the business and SIEM systems is essential to leveraging the full benefits of this option.
Another element of maintaining a SIEM on-prem is that all of the company's data will stay on-site. This gives organizations a sense of security because storing and transmitting data can be risky.
One other factor to consider when choosing between and on-prem or cloud SIEM is the cost. Overall, an on-prem SIEM is extremely expensive. Many business owners tend to underestimate the cost of an on-prem SIEM because they only factor in the initial price of the tool. Some of the unforeseen costs come from the infrastructure needed to operate the on-prem SIEM. Additional hardware, servers, and storage are all needed to monitor the huge number of logs from every data collection point of your system. Another cost to consider is employee wages. Managing a cybersecurity team is no small undertaking, and it's not cheap. Companies need to plan on setting aside additional budget for training and as on-boarding.
Finally, organizations need factor in the number of delays and learning curve when implementing an on-prem SIEM. We have seen cybersecurity teams take as long as one year to get fully proficient with the new tools. That's a lot of lost time, productivity and cash while waiting for the ROI. This may not be a deal-breaker, but it is still something a business needs to prepare for.
Cloud-Based SIEM
Now, that we've covered on-prem SIEM, let's take a look at the cloud-based SIEM option.
An increasing amount of businesses are choosing a cloud-based SIEM over an on-prem SIEM because it is quicker to implement and costs less. Having a cloud-based SIEM removes the cost of securing new infrastructure because your provider already owns the storage and the servers. In addition, a cloud-based SIEM is also more cost-effective than an on-prem SIEM because updates, support and maintenance are all included in the cost. Not only does this produce significant savings, but it makes managing your SIEM expenses easier since you will typically pay a fixed monthly cost.
Another advantage of a cloud-based SIEM is that you don't have to wait months, or even years, to see the benefits. When you partner with a managed SIEM service, you immediately get a security team that already has the highest level of expertise in the industry. There is no time spent waiting to hire staff or train an existing team. You also get a system that is configured in just a matter of days.
Of course, all solutions have their drawbacks so it is important to look at some of the downsides associated with a cloud-based SIEM. A lot of business owners don't like the idea of having their data located off-site. Before making that decision a company should ensure their chosen provider has effective encryption practices and regularly updates their system. A fair warning, there are a number of SaaS providers that do not give you access to your data; we recommend staying away from them. These businesses simply collect logs from your data collection points, compile these onto their own servers and then give you a summary or report. This leaves the client without any access to the raw data.
With a little background information, choosing between a cloud-based or on-prem SIEM isn't as complicated as it seems. It is true, there are pros and cons associated with both options, so its best to carefully consider the options in relation to your organization.
To learn more about BitLyft's cloud-based SIEM service powered by Securonix, contact us today. Or get started with a free demo.