MANAGED DETECTION AND RESPONSE FOR FINTECH
Enhance Your Operation's Security with MDR Security
BOOK A DEMO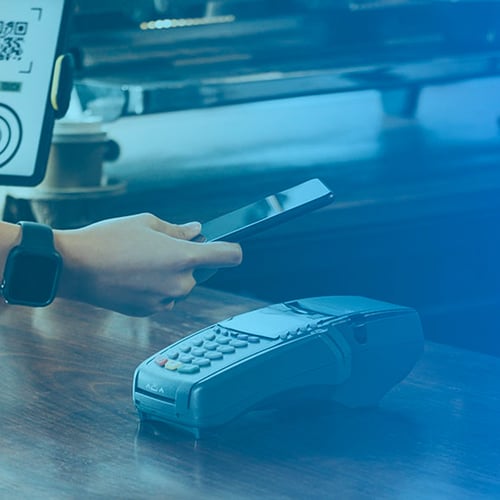 Increase your manpower,
without hiring additional staff

Secure your organization,
without purchasing additional tools

Maximize your budget,
without obtaining additional dollars
THE STATE OF CYBERSECURITY IN FINTECH:
As a FinTech company, you are facing unprecedented challenges in protecting your digital ecosystem from cyber attacks. With the growing landscape of digital wallet options and increased risks of fraudulent transactions, extortion, and denial of service attacks, the entire financial sector is under threat. These challenges impact all elements of the FinTech ecosystem, from established institutions and startups to their customers. Additionally, the cybersecurity talent shortage, budget constraints, and the critical need to address security vulnerabilities during innovation make it difficult to stay up to date and prepared.
TOP SECURITY CONCERNS OF FINTECH COMPANIES
PHISHING ATTACKS
Deceptive emails or messages targeting employees and customers to obtain confidential information or compromise systems.
RANSOMWARE ATTACKS
Malicious software that encrypts data or blocks access to systems, demanding a ransom for restoration, disrupting operations and finances.
THIRD-PARTY VENDOR RISKS
Vulnerabilities within the fintech supply chain, where attackers exploit partners' weaker security measures to gain access to the primary target.
SECURE YOUR OPERATIONS WITH BITLYFT'S EXPERTISE IN FINANCIAL TECHNOLOGY CYBERSECURITY
As a FinTech leader, you bear the responsibility of safeguarding your clients' financial data and ensuring seamless operations. Protecting your organization from potential cyber threats is a critical task. At BitLyft, we understand the unique challenges and threats facing the financial technology industry. Our team of experts has years of experience in the sector, giving us the ultimate advantage to help you secure your operations. With our comprehensive cybersecurity solution, BitLyft AIR®, we can help you mitigate potential threats and protect against data breaches.
Managed Detection and Response
BITLYFT AIR®
As a FinTech organization, safeguarding your clients' financial data and ensuring seamless operations is crucial. BitLyft offers a comprehensive cybersecurity solution that can give you peace of mind. Our Managed Detection and Response (MDR) security service and platform, BitLyft AIR®, offers advanced protection against cyber attacks, combining innovative automation with our team's expertise to deliver unparalleled security to your fintech operations. With BitLyft, you can ensure that your clients' sensitive data and transactions are safe and secure, while also staying within your budget.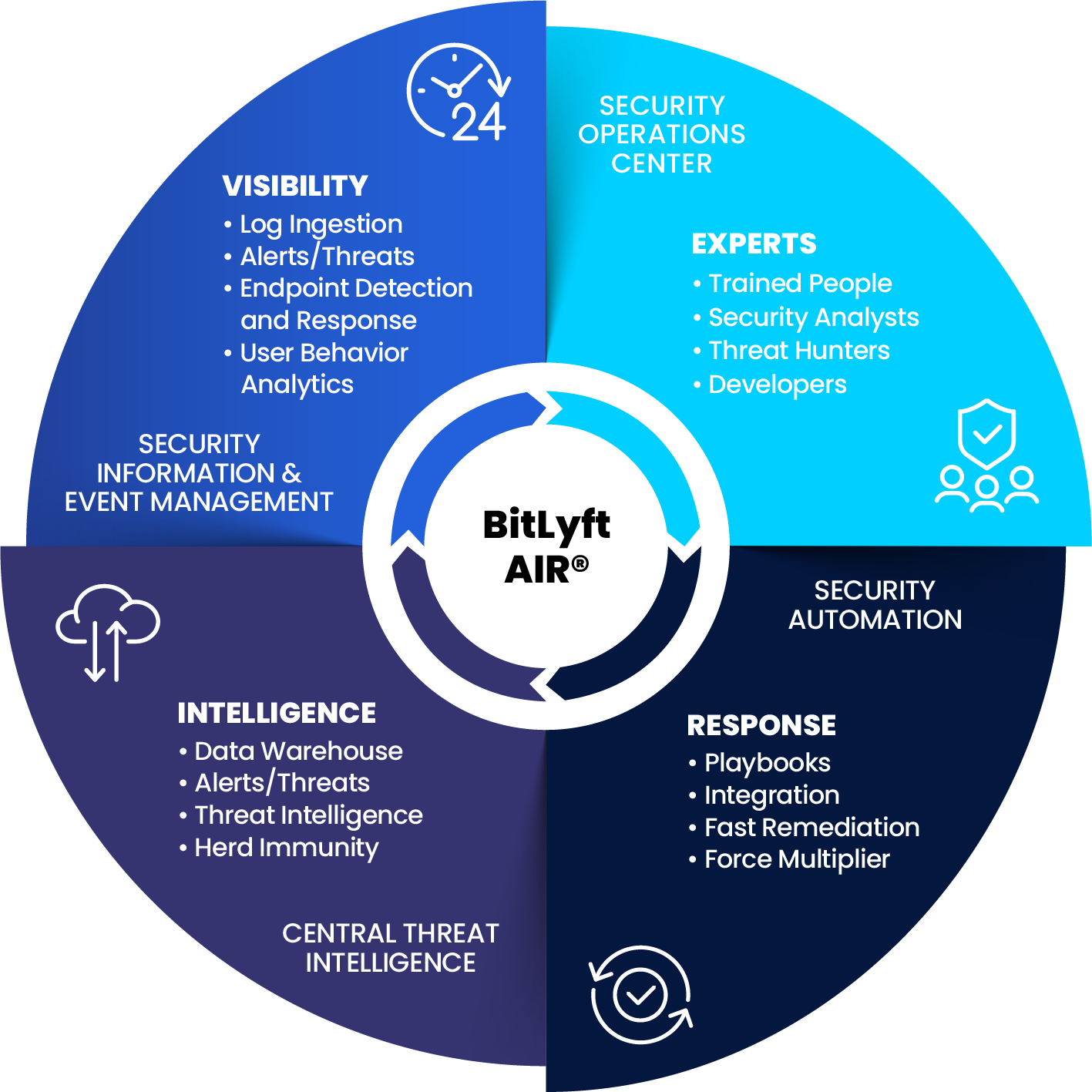 Real Issues. Real Results
See how BitLyft is helping customers across all industries gain the advantage against cyber attacks.
Cybersecurity Resources for Financial Tech Companies
WHAT OUR CUSTOMERS ARE SAYING
"BitLyft was able to go in an identify a number of potentially malicious things on our network. We were able to flag and quarantine 84 applications that could have been malicious. Without BitLyft's assistance those would still be flying under that radar without us ever knowing."
IT Manager,
Critical Infrastructure
"For us to try to replicate that level of performance internally would require a huge investment and additional resources not just to do the research but to monitor everything 24/7 outside of our business hours."
Chief Information Officer,
Manufacturing
"We constantly feel like we're involved rather than just working with a vendor that might stop by once a month for a 're-get to know you' meeting. We're constantly tackling issues and we've never had a case where BitLyft wasn't available or responsive."
Director of Infrastructure,
Higher Education
ARE YOU READY TO ENHANCE YOUR CYBERSECURITY?
Don't let your company fall victim to a cyber attack. Safeguard your customers, employees, and sensitive data with managed detection and response. Book a demo today to see how it works.