What is SOAR and why does your business security depend on it?
SOAR is short for Security Orchestration, Automation and Response. It is a technology stack that is improves a business's security operations. As cyber criminals become more advanced it's increasingly more important to protect a business's data and network.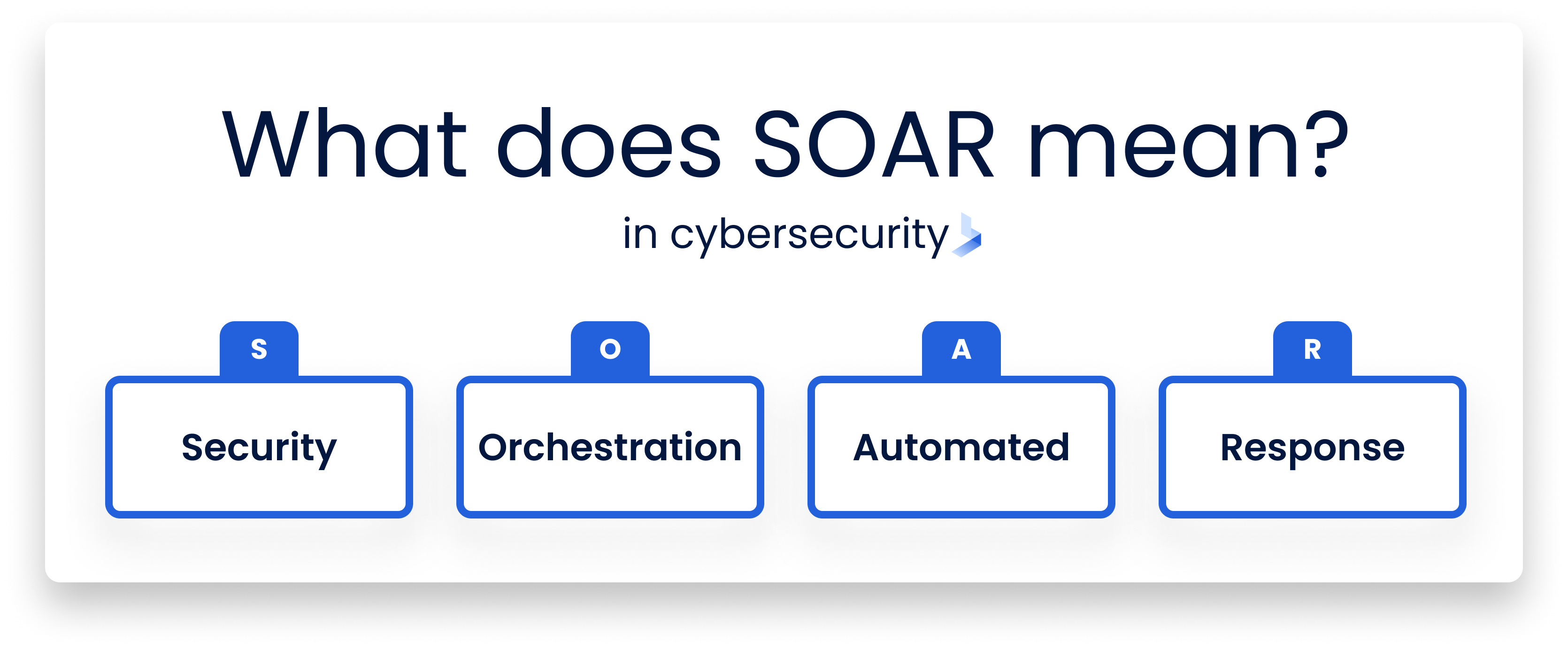 Cyber attacks could come in the form of information leaked out of a company's files. Entire systems could be brought down by denial-of-service attacks. Security has quickly become one of the number one concerns for businesses of all sizes.
Thankfully, there are many services that can protect a company. It is also important to utilize the the full potential of your cybersecurity solutions with the SOAR technology stack.
What is the definition of SOAR?
SOAR is a term that was coined by Gartner, one of the world's leading research and advisory companies that provides valuable information to some of the world's most influential organizations.
The term describes three crucial parts to any security solution:
Security orchestration and automation

Security incident response platforms

Threat intelligence platforms
SOAR technologies are designed to help companies collect and analyze large sets of data so that they can optimize their existing security solutions or invest in new ones.
By the end of 2020 an estimated 15% of organizations (with a security team of more than five members) will take advantage of SOAR. Currently, under 1% of all global businesses use SOAR, making it a relatively new concept in the cybersecurity world.
As of now, most organizations place a heavy emphasis on monitoring data traffic in order to detect threats and deal with them. SOAR, on the other hand, uses data to measure risks and inform security decision-making. This helps to effectively locate vulnerabilities and deal with them before they have a chance to negatively impact your business.
Cybercriminals can be incredibly destructive and disruptive to a business. The need for cybersecurity practices such as SOAR is evident. SOAR provides businesses of all sizes with a solution stack capable of responding to low-level security threats and collect data without human intervention. This greatly improves the efficiency of digital security operations.
How Does SOAR Help Businesses?
SOAR offers many unique benefits to businesses that are open to taking advantage of the technology stack.
Improving the Efficiency of Security-Related Operations
One of the biggest issues with running a security operation in your business is the number of different security solutions and personnel that are involved. Team members must learn each system in order to take advantage of them. This can cause issues that will eventually lead to fatigue in personnel. It also requires specialized employees in order to keep the security operation functional.
The current solution is to hire multiple staff members, possibly temporary staff, in order to tackle all of the daily tasks, alarms and notifications that arise to keep the system operational. This creates a jumbled mess of roles and responsibilities that ultimately makes it difficult to manage, causing serious delays and inefficiencies.
To counteract this, SOAR automates many tedious day-to-day tasks. It does this using machine learning and advanced artificial intelligence. SOAR significantly reduces the need for a large security team while also minimizing fatigue. Your business can run efficiently without extra resources.
A Scalable Solution for Security Operations
A typical security operation center includes several team members and a lot of advanced machines and technology. Scaling this solution in the future involves more capital investment for more staff, more powerful hardware, and potentially more space. This works if you have a lot of space and working capital, but it's nowhere near as cost effective and reliable as a SOAR-focused approach.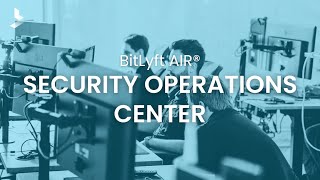 A security team can easily become swamped with alerts and threats as the business grows. This is equally true as more hardware and users are added to the network. This creates more potential points of entry and vulnerabilities to cover. Scalability becomes a huge factor and the solution you use needs to be able to grow with your business.
Since security automation offers faster incident detection, response strategies, and automation of certain low-level security threats, businesses have a much easier time scaling their security operations. This is done without having to rely on hiring more employees and taking a much more expensive approach.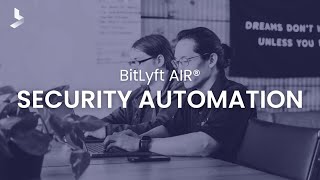 Whether it's orchestrating workflows and processes, policy execution, reporting, or data collection, these mundane tasks can easily be handled by the AI-powered systems of SOAR, making it an easy-to-scale solution that will grow with your business.
Intelligence-Driven Decision-Making
Aggregating relevant data and using it to make important security-related decisions is extremely important. One of the most efficient ways to deal with cybersecurity threats is to analyze the data flowing through your business. This plethora of data can help your security operations make better decisions for security solutions. However, processing this amount of data can take a very long time and sourcing it can be a challenge.
SOAR automates aggregating and validating data from many different sources. This enables personnel to make intelligence-driven decisions. The system also automates various alert response tasks. This allows you to create a far more sophisticated system that uses real-world data to make decisions.

Next Steps
If you are looking to automate more of your cyber security we can help. BitLyft Cybersecurity offers managed detection and response to help businesses of all sizes to safeguard their systems, protect their networks and ensure no cyber criminals can steal their data. With experienced specialists helping to manage your business's defenses and answer any security-related questions and concerns you may have, it's the ideal solution for a convenient and flexible cybersecurity solution.
Our MDR services aim to provide you with a simple no-nonsense solution to keep your business safe from online threats. If you'd like to learn more, don't hesitate to get in touch with us today to speak to one of our friendly representatives. We'll help explain the services we offer and how they can be customized to your exact needs.